The Women's Business Council was formed in 2010 with the goal of helping to accelerate the advancement of women in business – whether they are employees or entrepreneurs, mid-level administrators or senior management. The WBC hosts educational programs and events to assist women with the ultimate goal of their success. Men and women are invited to attend all events.
"The Fauquier Chamber Women's Council is an asset to women in business, local organizations and the community. The monthly meetings offer a wonderful opportunity for women to come together,  discuss pertinent topics with experts, and formulate a network that empowers Fauquier's entrepreneurs".    
Renee Graves
Senior Administrative Associate
Commissioner of Revenue Fauquier County
2023 Women's Business Council Events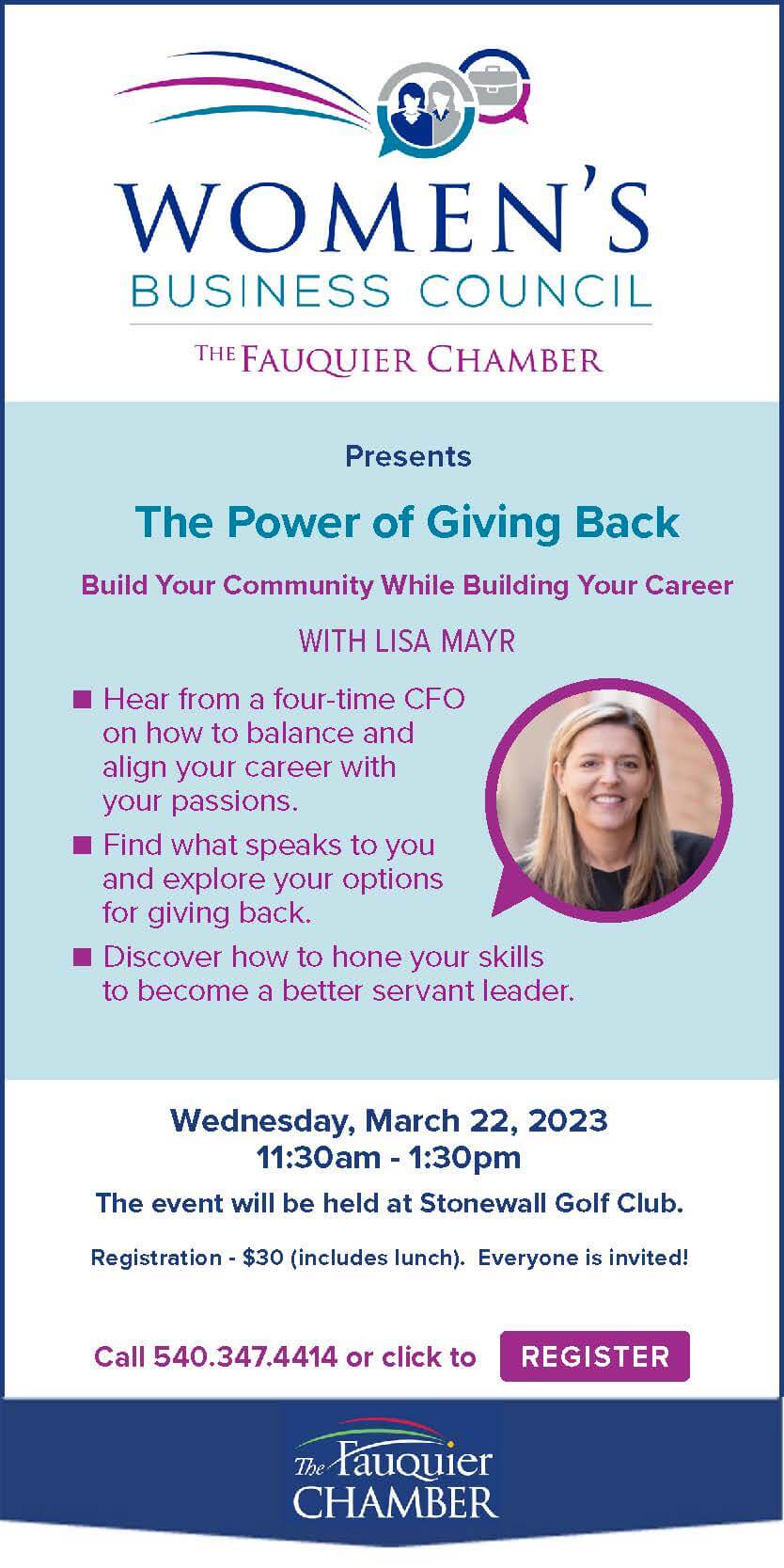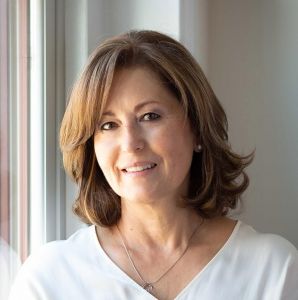 When Jackie Krick founded ecucomm, Virginia based marketing agency in 2004, her goal was to make an impact on the marketing world and her community. She did both. Fast forward to today, and we?re a full-service digital marketing communications agency that has developed award-winning campaigns for dozens of local, state, and federal government agencies, as well as leading non-profits, and private sector brands.
In the process, Jackie has used her platform to advocate for other area entrepreneurs and helped to advance underserved charitable interests, both locally and nationally, through her IMPACTO Youth Foundation. As a minority and woman-owned small business, ecucomm celebrates diversity and is committed to fostering a work environment where everyone feels respected and heard. 2022 Women's Business Council Recap
2022 was a great year for the Women's business Council! Despite the lingering and valid concern over COVID, we were excited to see many in attendance at each of the four events we hosted.
Special thanks to our presenters who clearly brought their expertise and value to Fauquier!
Extra special thanks to our 2022 sponsors. Without their support, success would not have been achieved.
Talene Staab - The Power of Your Path
Maria Tedesco - The Power of Money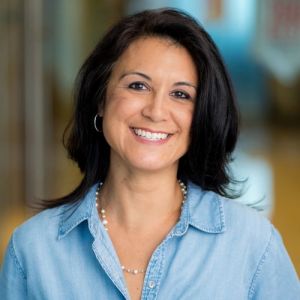 As Vice President & Brand Leader, HOME2 Suites by Hilton, Talene Lanuza Staab serves as the chief strategist for one of the fastest growing brands in the industry. In her role, she is responsible for driving global growth, guest loyalty, overall performance and brand culture.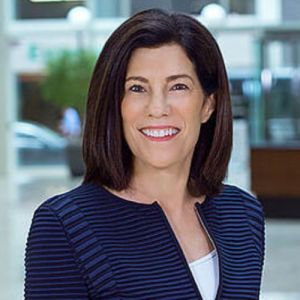 Maria Tedesco, President and Chief Operating Officer of Atlantic Union Bank, leads the commercial banking, business banking, consumer banking, wealth management and mortgage teams, as well as enterprise-wide functions of technology, operations, marketing, digital strategy, product management, business line risk and customer experience.
Tamera Wolfe - The Power of Vision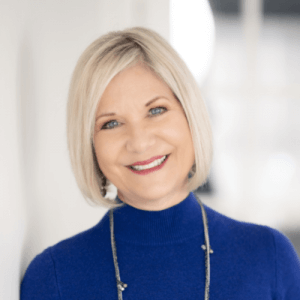 You have a deep sense that there is something more in store for you, yet you are not sure what that is.  You have attended workshops, enrolled in success programs, done all the "right" things yet there seems to be an invisible ceiling on your results.
Whether you are ready to reach your next level of success, impact, or financial freedom OR move from stuck in the old story getting the same results to feeling more alive and creating new powerful results, this presentation is for you.
Steven R. Robinson - The Power of Cybersecurity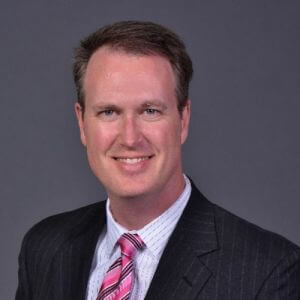 Since 2018, Steve Robinson has served as National Cyber Practice Leader at Risk Placement Services where he leads product development, marketing solutions and educational efforts related to the placement of Cyber Risk insurance.